Real-Time Access to CRM & ERP Data
Illustration of a hand, holding a stopwatch, which represents Bezlio's ability to read from data sources in real-time, ensuring that your sales teams have the absolute most accurate and up-to-date information.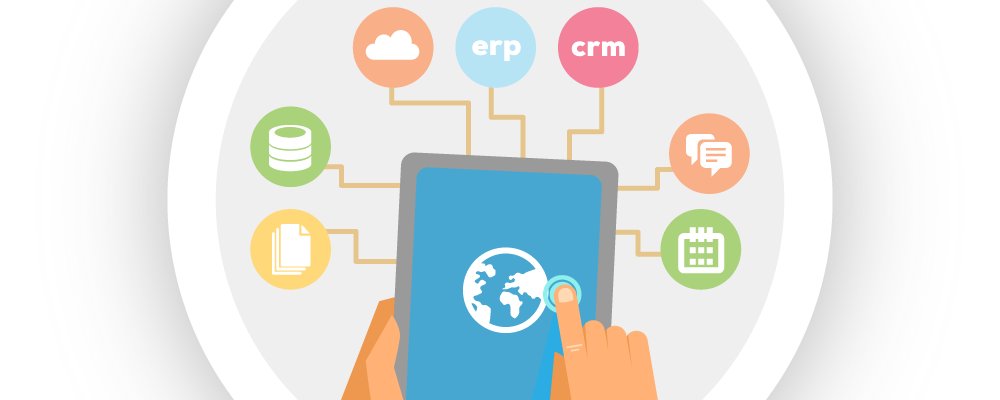 Mash-up Data from Multiple Data Sources
Illustration of a hand holding an iPad or another mobile device, and various B2B data sources all pointing to it. This represents Bezlio's ability to bring together a CRM, ERP and other sources into one complete portal for your mobile sales team.
ERP and CRM Access on Any Mobile Device
Illustration of multiple devices used in B2B and B2C sales organizations, including a desktop system, laptop, tablet, or mobile phone. All of these devices can provide a mobile sales team with access to their ERP or CRM data.
Complete Control Over Individual User Rights
Illustration of 6 people all linked to the Bezlio software, which represents the ability for Bezlio to provide very fine-grained security rights.
View Real-Time Data Insights & Act On Them!
Illustration of a hand holding a bullhorn, which represents Bezlio's ability to provide data to sales teams that allows them to act on data and make better business decisions.
Interactive Mobile Apps - Read & Write Back
Illustration of a browser window with various rectangles which represent the giving you the functionality of a desktop application but available on any mobile system with a web browser.